North Lincs Churches Together in the Park
We are excited to invite you to join us as we gather in Central Park Scunthorpe for a time of worship and prayer, as we come together as those who are united in Jesus, to celebrate God's goodness and to look to him on behalf of our communities.
On Sunday 18 July 2021 we will meet on the grass section opposite to the UCNL campus in Central Park Scunthorpe, with our formal time of worship and prayerbeginning at 12:30 and lasting for approximately one hour.
Please do feel to bring your own picnic to enjoy in the park if you wish - you may also find a blanket or a chair helpful too!
We would encourage you to bring your family and invite your friends to come and join us as we show our unity in loving Jesus and loving North Lincs.
As we gather, may Jesus be glorified. See you there!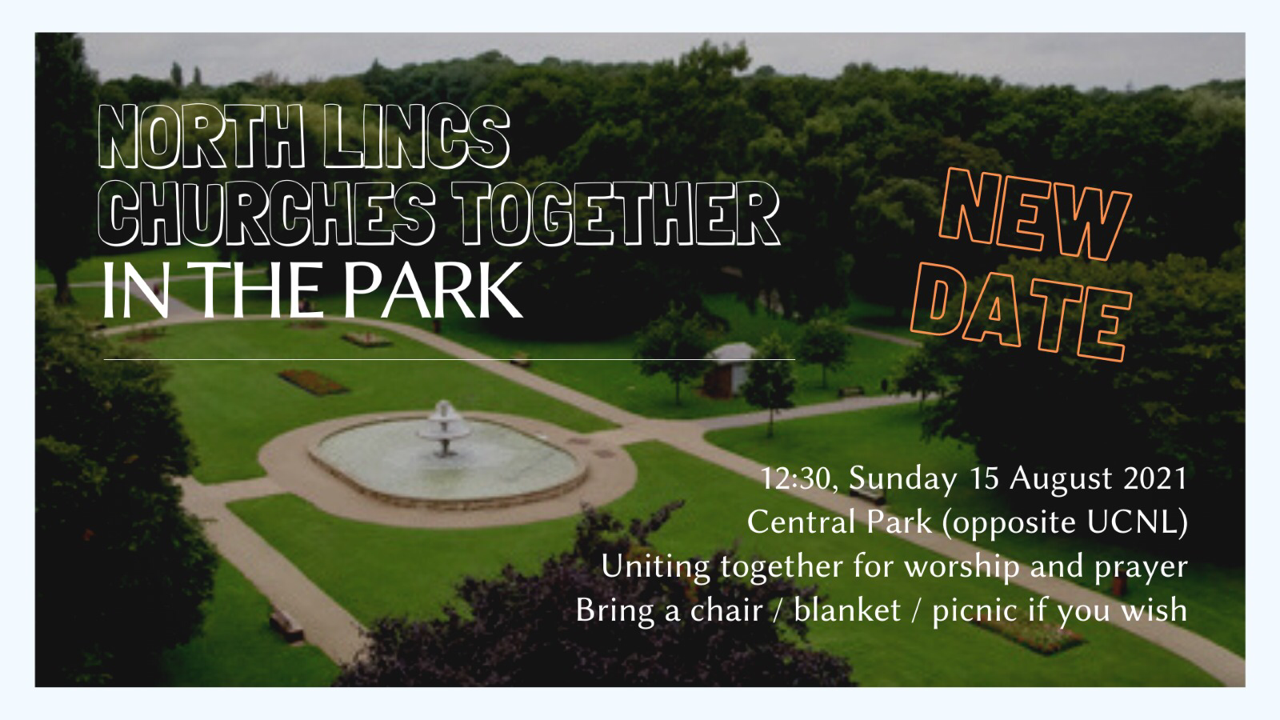 Service Plan
12:30 - Welcome 1
2:35 - Worship 1
2:45 - Interview with local councillor*
12:55 - Led prayer for the community
13:00 - Open prayer
13:10 - Short Talk
13:20 - Worship
13:30 - Closing blessing
*relating to the role of the church in the community and how the church can best be praying for North Lincs.
Family activities to run alongside and throughout the service Refreshments after the service