Calling all Young People!
We know life is tough for some of you at the moment, having to spend extra time at home, trying to do school work online and unable to meet up with your friends.
We just want you to know that we are thinking of you and praying for you especially while the schools are closed to many of you.
Have you checked out 3Generate 365 yet?

You'll find creative activities, ways to pray, workout videos, ways to destress and to listen to what God is saying through the Bible. You'll discover how to take part in Tune-ins, the Fridays@5:17 Prayer challenge and lots more.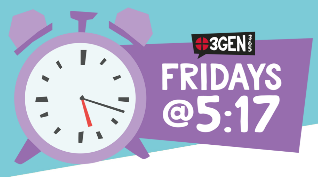 We hope you find 3Generate 365 helps you to have fun, listen to God and connect with other young people.
The District Youth Ambassador Team
If you or your parents or church leaders want to know more please contact us through the District Youth Ambassador, Deacon Jane Paine snail278@outlook.com