FAMILY LIFE
Harry was born towards the end of 1893. His parents, John Harrison Dent and Mary Jane (née Peck) were married in 1890. Mary Jane was from Ashby and John came from Appleby. The census returns for 1901 show the family living in Scawby and John working as an ironstone miner.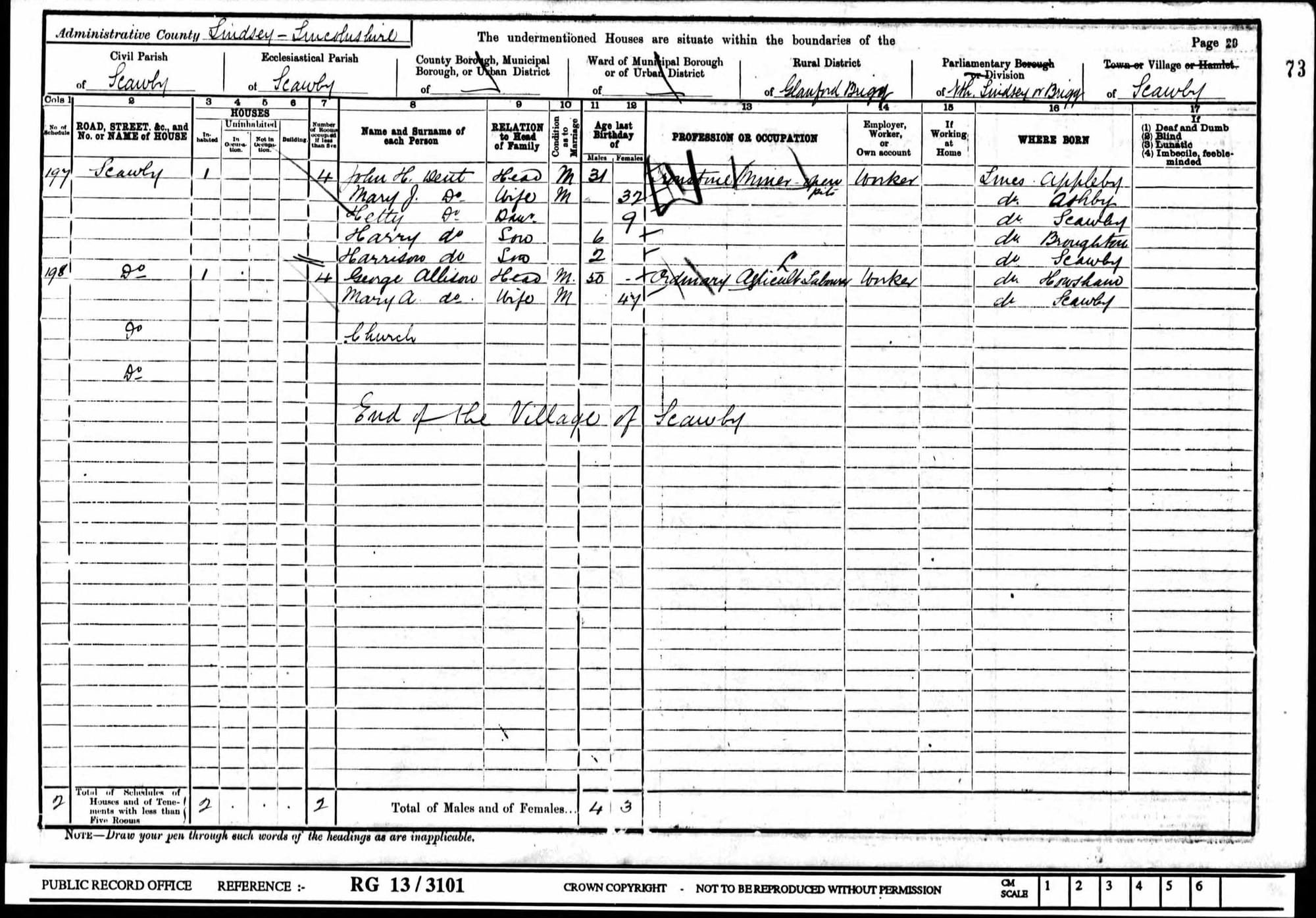 The next census return for 1911 indicates that the family had moved and were living in the Holme area of Bottesford with John still in the same occupation.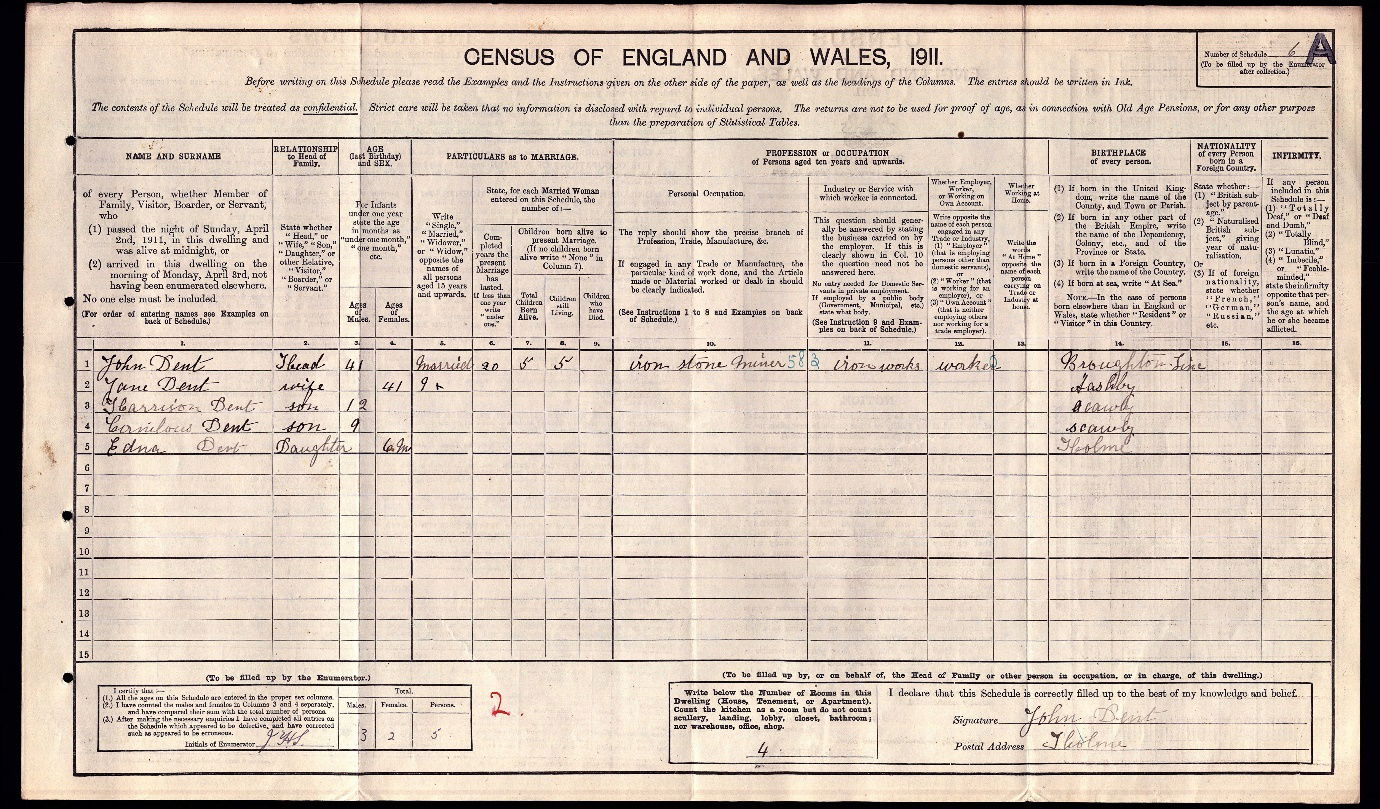 We have been unable to establish whether the family spent any time living in Ashby between 1901 and 1911 and can only assume that Harry must have attended the Sunday School during that period. It may well be that his parents, or at least one of them, were also members of the congregation but we have no way of being certain.

By 1911 Harry had left home and was working on a farm at Cleatham near Kirton in Lindsey as a wagoner.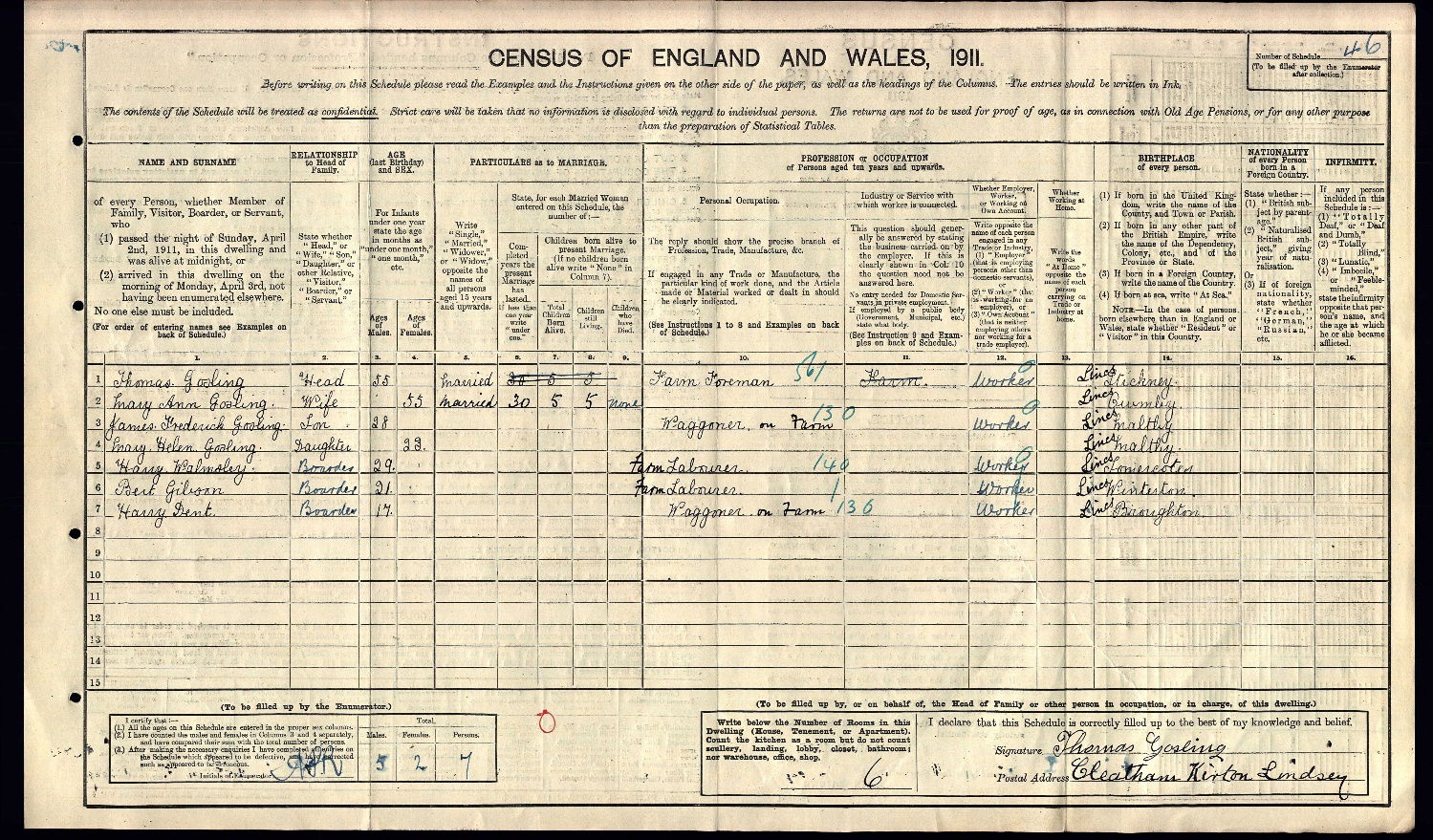 Unfortunately this is all we have been able to discover about Harry's early life. We know that his mother eventually moved away to live at Habrough, near Keelby and died in 1959. His father died in 1934.
MILITARY SERVICE
Harry either enlisted or was conscripted into the 9th Battalion of the Sherwood Foresters. This was an infantry regiment and in 1916 formed part of the 37th Division of troops on the Western Front. We know that the Battalion was sent to France in July 1916 shortly after the beginning of the battle of the Somme. We know from the war diaries that towards the end of November 1916, as the battle was drawing to a close the regiment was engaged in the area around Bouzincourt which is just north-west of Albert.
Despite the lack of information, we have been able to locate Harry's medal record card and include a copy of it shown below. Harry is just one of the thousands of men who have no known grave. We have to assume that he was listed as 'missing in action, presumed dead', although the date of his death is given as Friday 24th November 1916. He is commemorated on the Thiepval memorial.